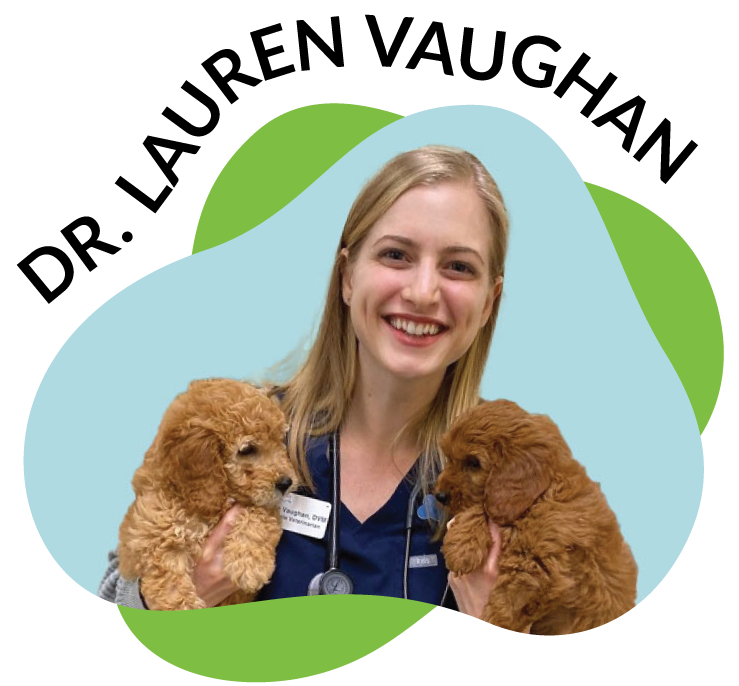 When I was very young, I always said I would grow up to be a teacher. I would set up "classroom" and play make believe, teaching my stuffed animal students my favorite subject, science. Of course, my love of animals was apparent long before I knew what a career was. There are countless photos of me as a toddler with my arms wrapped around goats at county fairs and petting zoos. Thankfully my Mom-Mom had a rotating "petting zoo" at her house too, always filled with animals who had had a difficult beginning: cats with one eye, three legs, or no tail. I begged my parents daily for a pet of my own, and they finally caved when I was ten, welcoming to the family our German Shepherd, Mindy. When I was a bit older, I started visiting my aunt at the ICU of Penn's veterinary hospital where she worked as a registered veterinary technician. I was in awe of the medicine. By the end of middle school, I recognized that vet med is the perfect intersection of my passions (science, education, and animals), and I set forth on my mission to become a veterinarian.
I was born and raised in southern New Jersey (go Eagles!), but moved to Silicon Valley with my family in 2007 and have been in California ever since. In 2015, I earned my Bachelor of Science in Biology from UCLA, and moved north to start at UC Davis's School of Veterinary Medicine. Just two weeks into vet school, I adopted my first cat, Luna, and convinced my parents to rescue their current German Shepherd, Skyler, whom I claim as my own. Over the span of the first three years, my roommate and I fostered a total of 14 orphaned kittens. We found them all new loving homes, except for one I kept for myself, Eleven.
After graduating from UC Davis in 2019, I moved straight back down to Los Angeles, and hit the ground running at a hospital in West Hollywood. In my free time, you might find me in hot yoga, throwing pottery on the wheel, or traveling. I'm thrilled to be a new addition to the Best Friends Animal Hospital team and cannot wait to care for your pets!