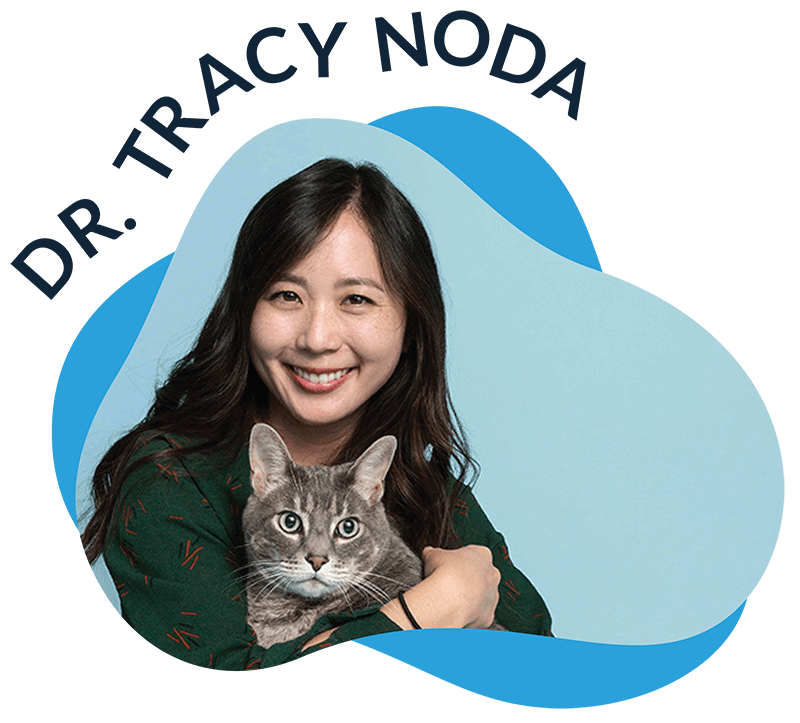 Some of my earliest and fondest memories included animals. Growing up, Sundays were spent at my grandmother's house with my sister and cousins, playing with my grandmother's dogs and the colony of cats that made her house a home. At the age of 5, my parents allowed me to have my first pet. He was a black and white cat that I named Spot, after Spotty Dotty (the Hello Kitty dog), of course. Spot became my loyal companion for 18 years and solidified my love for these furry members of the family.
However, as I grew older and my strengths and weaknesses became more defined, I initially thought that my love of animals would take on more of a hobby than a career. The thought of needles, blood, and surgery made me weak in the knees and the mantra "all roads lead to finance," was ingrained in my thoughts. I attended UC San Diego and received my degree in International Studies – Economics, thinking that my strength in math and love of travel would suit international business. However, upon graduation, I felt lost and out of place, with a fear that I had made the wrong decision for my future.
A volunteer trip to South Africa in 2010 gave me the confidence to change the course of my future. My fellow volunteers shared their stories of career changes and happiness, and I realized that everyone is worthy of a career that they love. I knew that my path would involve helping animals. Upon my return, I moved back to LA and jumped right into veterinary medicine, working at a small animal hospital while taking night classes at UC Los Angeles.
Eventually making my way up the California coast, I attended veterinary school at UC Davis. While in veterinary school my focus was small animals (mainly cats and dogs). I also made time to engage in various student organizations that helped those less fortunate both locally and internationally. While I enjoyed my time in up in Davis, Southern California called me back home! After graduation, I moved to Pasadena and decided to make Best Friends Animal Hospital my second home.
In my free time, I enjoy lazy days with my two cats, Buster and Indy, and traveling the world to experience different sights and cultures.